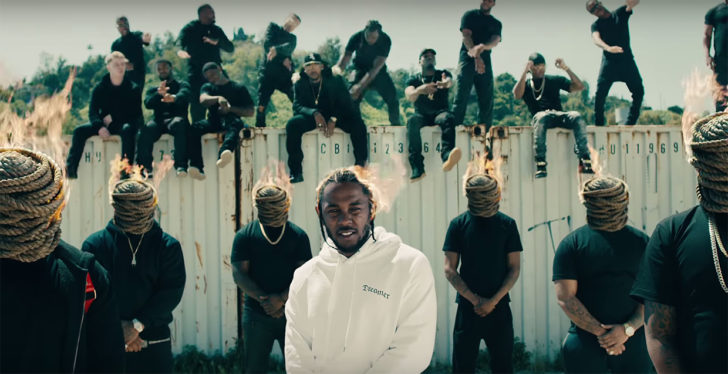 Kendrick embodies holy figures like the Pope and Jesus in his latest video effort, but right now he's the king of YouTube. For over two days after the video release of "HUMBLE" it stayed in the #1 top trending video on YouTube. As of Sunday morning - four days after it was released - the video retains the #6 spot with 16M+ views.
On "The Heart Part 4" (released on March 23, debuting at #1 on Billboard + Twitter Top Tracks) Kendrick tells listeners "y'all got till April 7 to get y'all sh*t together." This was clearly a tease at the release date of his new album. He did not, however, give us tips on mentally preparing for "HUMBLE," the album's presumptive first single. The title itself might be rather simple, but the corresponding visuals are anything but. Here's a preview in GIFs: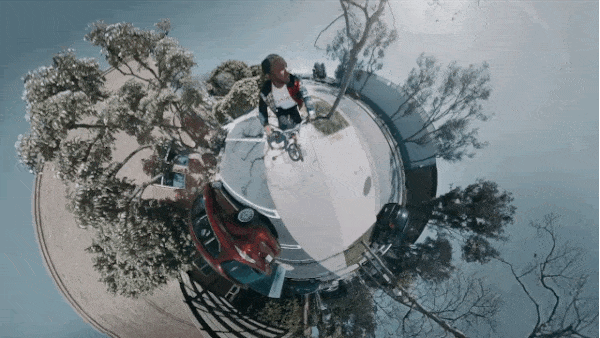 WOW. Kendrick sure knows how to start a conversation. Between the intense imagery and beef brewing with Big Sean, it's no surprise that the buzz around the video has yet to die down.
"Humble" beginnings…?
Considering the video reached 10 million views in under 48 hours, Kendrick's latest will be Vevo Certified in no time. Whether you're one of the few people on the internet that hasn't watched Kendrick get "humble" yet or you're just not over the insane visuals…contribute to K-Dot's growing view count by watching below:
With production value like this, Kendrick's upcoming Coachella headlining act comes to mind. What surprises will he have in store for festival-goers in two weeks? Regardless, we can't wait to get more material (and answers) from K-Dot himself April 7th.