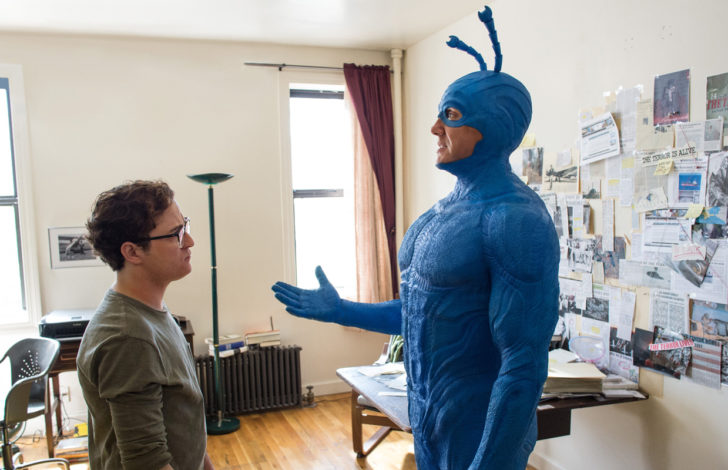 The new Amazon original series, The Tick, has teamed up with Tongal to create a #TickSaveMyCity fan video competition for the show.
The Tick surrounds the story of what happens when an underdog accountant who has absolutely no superpowers teams up with a blue, antennae donning superhero to fight evil.
As you can assume from the title, this strange little superhero is supposed to be a tick, which honestly, we're raising our eyebrows just a little bit over. But hey- Antman is a thing, so really, who are we to say a tick can't also be a superhero?
Tongal just teamed up as a creative group with the series to create a contest that fans can now get involved with. The rules are relatively simple, but basically, they want fans to create videos telling The Tick about a problem they have in their city, and how they would then like him to help them solve whatever it might be.
The actual producers and actors from the show will be the ones helping to review the submissions and pick a winner.
Aside from the fact that this is just a fun excuse to legitimately geek out for a while, the top three fan videos will receive a pretty epic prize of 5k each.
Listen, if you're telling us that we have the chance to win 5 thousand dollars just by pretending to need a blue superhero tick to come save our city, we just might do it.
All details on how you can submit your video are available right here.
Good luck to everyone who decides to enter!