Hallelujah! The full and official list of all The @ Pack members has finally been announced and confirmed.
In the most recent video uploaded to Elijah and Christine's channel, they brought us into their first @ Pack meeting at none other than Dave and Busters.
Of course not all members were there physically, one was only there in spirit.
"Everyone is here except for Lena because she got a beauty blender stuck in her pussy."
Just when we thought it was impossible to love this group more, they proved us wrong.
If this one video is a glimpse into what we can expect from The @ Pack, then we're even more excited than we were yesterday, and we were pretty damn excited then too.
Check below for the full list of The @ Pack members and their complete video that documents their first official meeting!
Elijah Daniel: Former Mayor of Hell, Elijah Daniel is a YouTube legend known for his partnership with Christine Sydelko, his amazon best selling erotica book, Trump Temptations and his Twitter fight with Maury after the internet thought he had died.
Christine Sydelko: Former First Lady of Hell, Christine is the queen of YouTube comedy and one of the founders of the phrase shooketh. She is best known for her channel with Elijah Daniel and most recently you can catch Christine appearing in Katy Perry's 'Swish Swish' music video.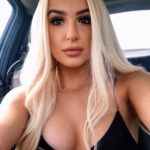 Tana Mongeau: Tana first received notoriety on her YouTube channel through her 'story time' video uploads where she told crazy stories from her life. Most recently she appeared as a Kylie Jenner look alike in Danielle Bregoli's music video.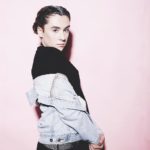 Trevor Moran: Trevor Moran is a musician, and former member of the group Our 2nd Life. He auditioned for The X Factor when he was just 13 and has been in the social media game for awhile, having grabbed the spotlight early with his Apple Store dance video.
Ashly Schwan: 20-year-old Ashly is an up and coming YouTube sensation, close friend to Tana Mongeau, and hails from Las Vegas, Nevada.
Brennen Taylor: Comedic YouTuber Brennen Taylor actually started back in the Vine era, where he gained a huge fanbase that has followed him over to YouTube. He is also a working actor, and has appeared in an episode of CBS's Numb3rs as well as the feature film Palo Alto.
Bradlee Wannemacher: Bradlee appeared on not one, but two huge reality shows as a contestant. Yup, you might have seen him on American Idol or X-Factor, as well as his YouTube channel where he dyes his hair a lot and showcases his singing skills that made him a contestant in the first place.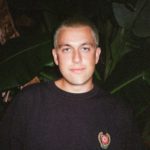 Chris Klemens: Comedian YouTuber Chris Klemens is unmistakable for his 'on the street' video content where he stands in Hollywood and interviews strangers about various topics. He is also an incredibly talented photographer having photographed many different celebrities.
Lena The Plug: Fitness and lifestyle vlogger, Lena is probably best known for her video $EXTAPE AT 1 MIL video, and most recently for the fact that she had a threesome with her boyfriend and another girl streamed on Snapchat.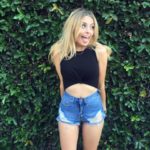 Corinna Kopf: Social media personality, Corinna Kopf, gained a massive following on Instagram and YouTube and has collaborated with a slew of other Influencers including David Dobrik, Liza Koshy and Cody Ko.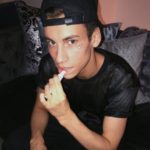 Jack Baran: Originally from Connecticut, Jack has taken over social media with his presence reaching out across all platforms, but he is perhaps best known for his YouTube channel where he has over 1 millions subscribers.